The ability to grant administrative rights is available to administrators in the system.
To do so, log into your system with administrative access and then click on "Contacts" and then click on the detail link for the contact in question.
Scroll down and on the right there will be a box labeled "Site Access". Click on the "Manager Site Access" button.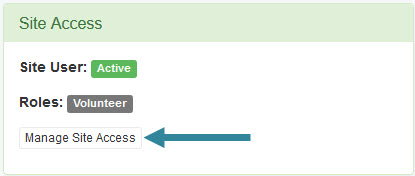 Then you can select the additional access level roles needed (default is volunteer, Organizer and Administrator are also available) and then click on "Update Account".