VolunteerMatters allows a project organizer* to configure whether they wish to received daily or weekly email notifications project information.
The notifications will be summaries similar to the "Project Dashboard" and link back to the actual dashboard in the system.
The Project Email Notifications contains the following links/information panels:
Project Dashboard Link
Project Information
Project Impact (replaces the previous per project impact report via reports drop-down)
Project Staffing (Next 30 Days)
Needs With Invalid Credentials
Recent Assignments (Past 7 Days)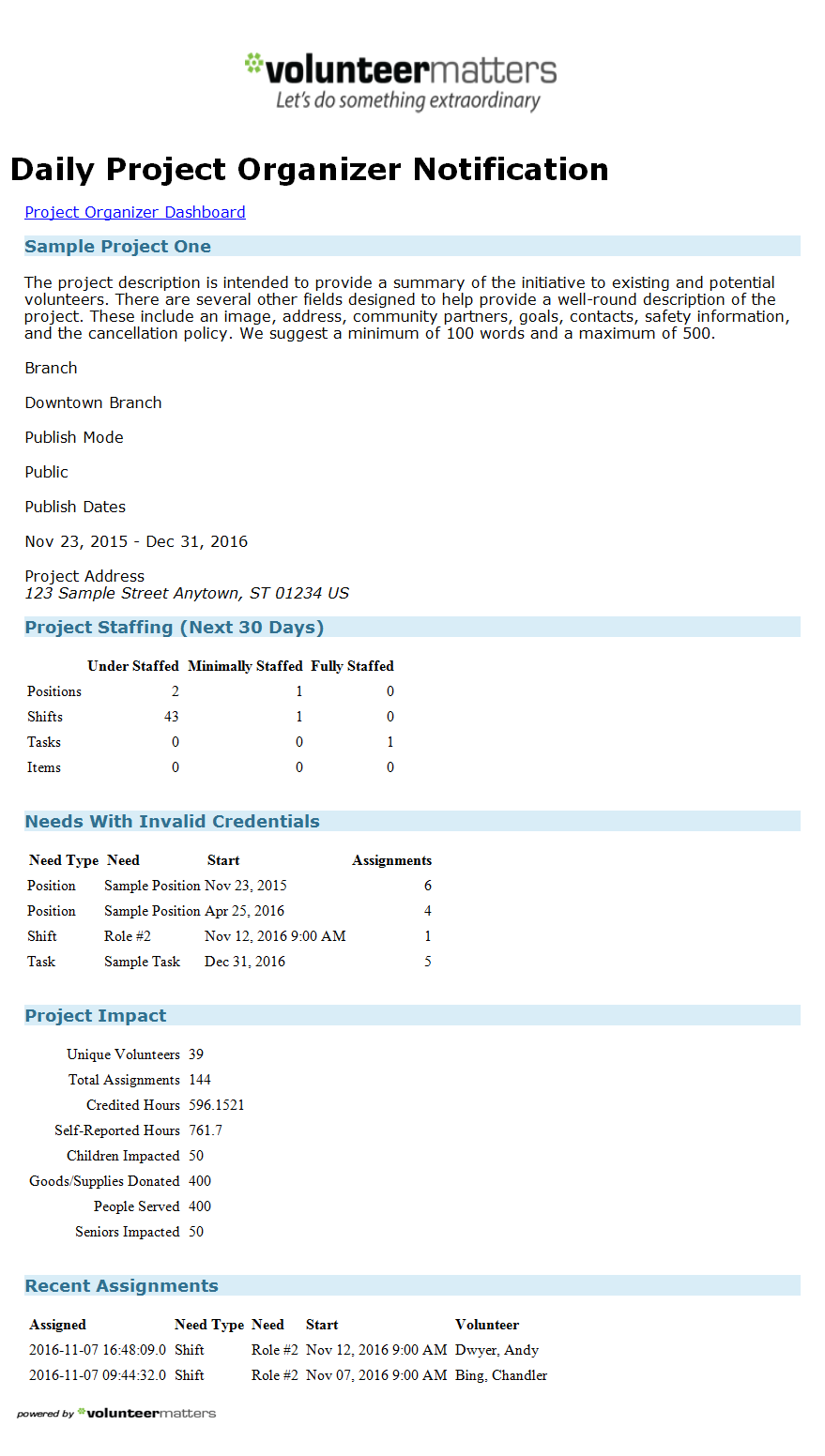 To configure your settings for these email notifications, log into VolunteerMatters with organizer access and click on "Projects" in the site menu. Then click on the "Dashboard" button (

) next to the project you wish to receive emails for. Note: An organizer must be assigned to a project to be able to manage it.
This will take you to the "Project Dashboard". Then scroll down and on the bottom right there will be a panel labeled "Email Notification".
There you can set "Notify Me" to either "Never", "Daily", or "Weekly".




(If this field is not displaying and you are assigned as an organizer, you may have to log out and back in to see )
The settings will automatically be saved once you make a selection. There is no need to click a "Save" or "Update" button. To change your settings you just need to make a new selection.
*Note: If an administrator wishes to receive these emails, they must be assigned the "Organizer" site user role in addition to their administrator role and be configured as an organizer on the project. Click here for more information on that process.