If you have a project that allows group participation, you just need to configure the project settings to allow group signup.
To set up a project to allow group shift signups, you will need to edit the project in question, and then toggle the "Enable Group Sign-Up for Shifts" under settings:
Log into system and click on Projects
Click on the Project in question
Click on Setup from the Manage Button
Click on "edit project" button on the top right
Scroll down to "Settings" area and toggle the "Enable Group Sign-Up for Shifts" setting


Click "Save"

Now when the registered volunteer representative for the group goes to that project page and goes to sign up for a shift, they will see the following: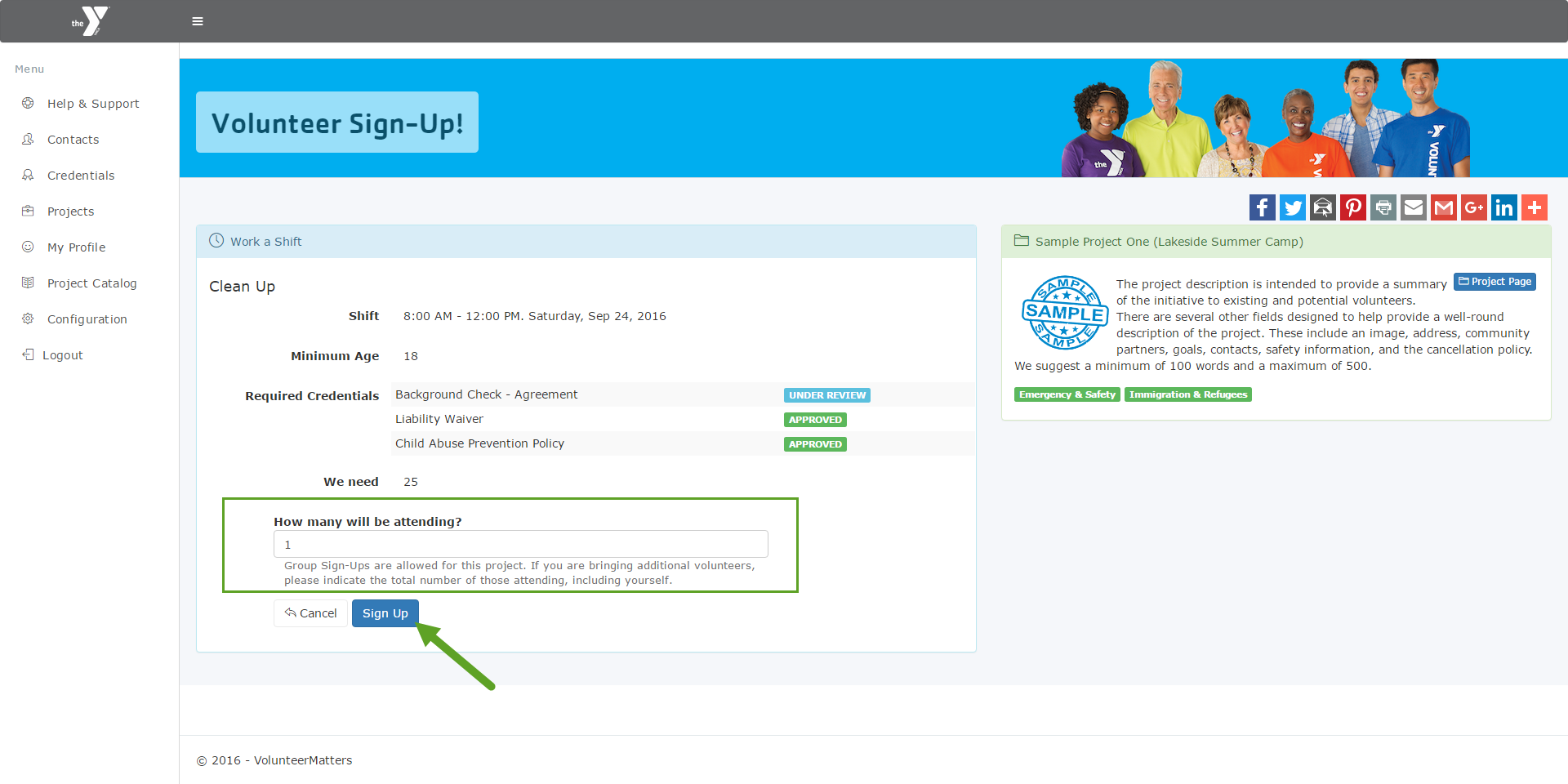 Where they will need to enter the number of volunteers they are bringing. This will reduce the available number of slots on the shift by the number they enter.
Notes:
If a group needs to lower that number, the person who signed up can only withdraw, which removes the total number he/she pledged to bring, and then re-signup with the different number. An administrator can manually update the number on their behalf as well.


This also only collects credential information from the single registered representative. If policy dictates you may need to have volunteers sign waivers on site before volunteering.


The total hours for the assignment is only equal to the shift time against the one person actually signing up.  Because the number of volunteers attending always is slightly inaccurate, the system does not automatically process the number of volunteer hours times the number of pledged signups for a group signup.  An administrator can edit the "Credits" on the group signup assignment after the fact with the actual number of hours.