Welcome, and thank you for subscribing to VolunteerMatters!

We also have solutions to further assist you on your rollout, how we help, and the available add-on support packages:
Steps for a successful rollout
Important Links

When getting started with your VolunteerMatters account the following links can be used to advertise your VolunteerMatters system from your website, email, marketing materials, etc.:
Login (for existing volunteers): https://customercode.volunteermatters.org
Volunteer Registration (for new volunteers): https://customercode.volunteermatters.org/register
Project Catalog (for all volunteers): https://customercode.volunteermatters.org/project-catalog
Kiosk (for all volunteers): https://customercode.volunteermatters.org/kiosk (note: you must have support configure your system for kiosk initially).
Custom Project Page URLs (for all volunteers): Sometimes you may want to direct or advertise a specific pre-defined subset of projects and that's where the ability to create custom Project Catalog URLs comes in. Click here for more information.
Project Page URLs (for all volunteers): You can link directly to a specific project page via their project catalog URL from the project dashboard on the administrative side. This URL is beneficial for hidden projects, etc.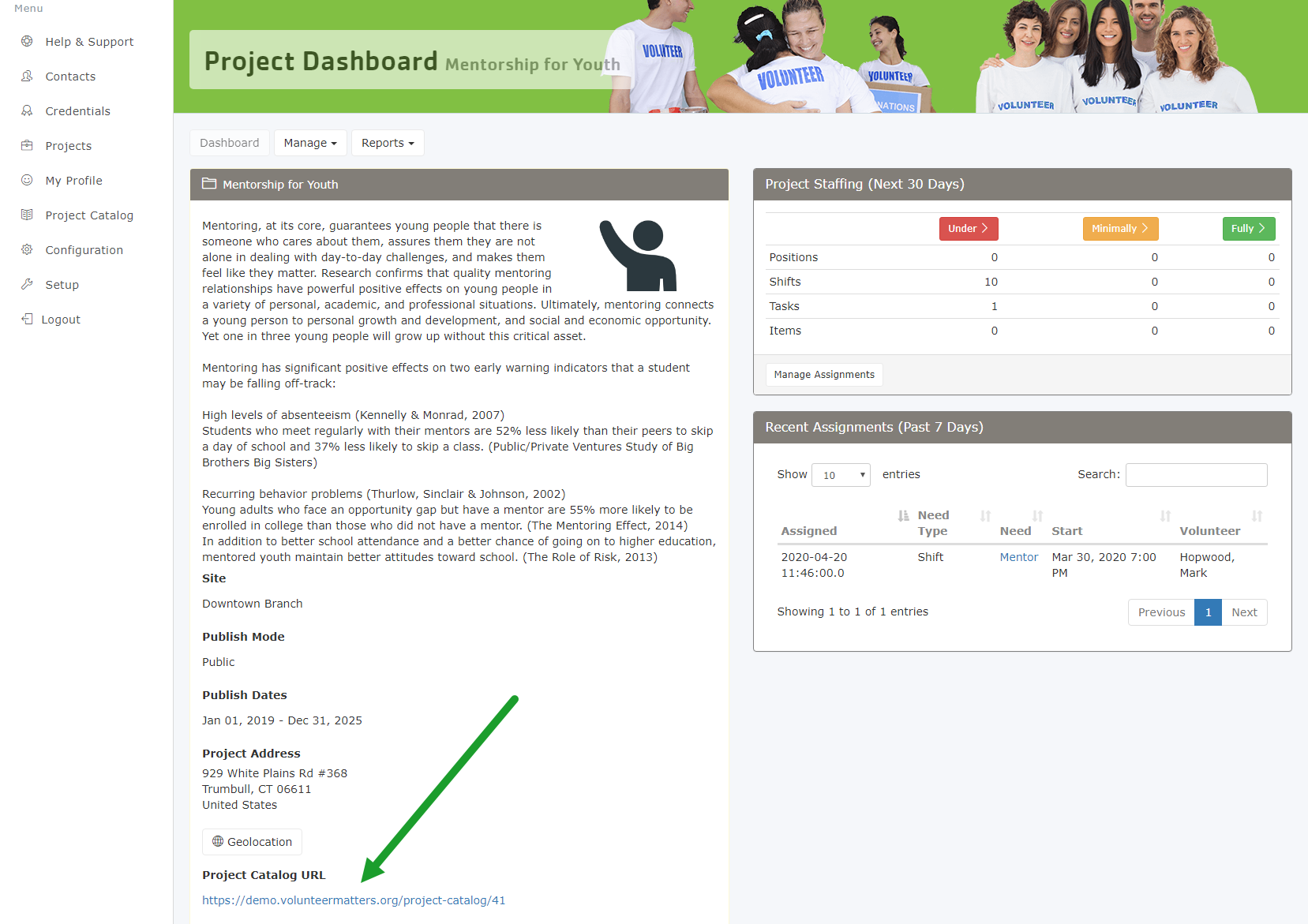 You can also deep link to any specific project needs from a project by navigating to the project page either by the Project Catalog URL noted above or via the Project Catalog "Learn More" button and then clicking on individual project needs and then copying the URL from your browser.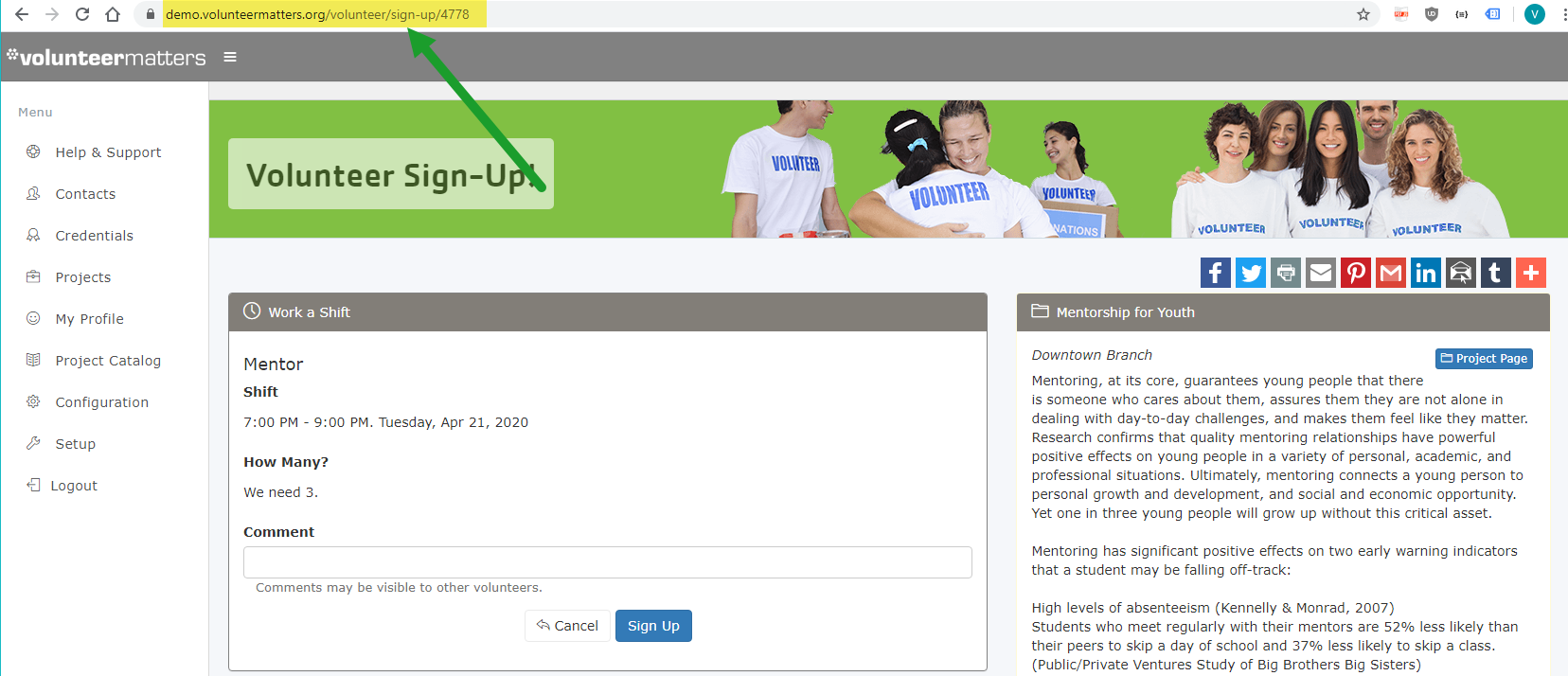 NOTE: "customercode" is assigned to your account when you subscribe to VolunteerMatters. Typically your customercode is your base domain name from your web address. For example if your web address is http://www.acme.net, your base domain name and customercode is 'acme', so your login would be https://acme.volunteermatters.org. If you have any questions on your customer code please live chat with us now from your VolunteerMatters portal or submit a support ticket via email..
Training Resources
When getting started, it is important to familiarize yourself with the terms and functionality of the VolunteerMatters system.
VolunteerMatters Glossary - Here you can a listing of terms used within VolunteerMatters and their associated definition and function in the system.
Quick Start Videos - Here a few quick videos to get you up to speed quickly in the VolunteerMatters platform in various areas.
My First Volunteer Project
Manage My Project
Managing Assignees
Volunteer Sign-up
Contact Database
My Profile
Attendance Tracking



Standard Quick Start Steps
Customize your credentials

Import contacts (if desired)

Create

p

rojects and their associated needs

Invite

v

olunteers to register, or if they were imported, have them create their login account via the Contact Portal Invitation note tool.

Volunteers login and signup for available needs
Please do not hesitate to contact support for questions on any of these steps! We will work with you to get your system ready and live.
Happy Volunteering!