The "Allow Volunteers Comments" configuration setting on the project settings allows the volunteer to add a comment to their assignment. This can be done during sign-up or when returning to their assignment. Comments are visible to all logged in volunteers.
An administrator can manually update or remove any comments deemed inappropriate. See the Volunteering section of this support portal for specific instructions via the "Manually manage assignments on xxxxxx" solutions.
These are only shown to other volunteers if the "Show Current Assignees" project setting is also enabled. If that configuration is disabled volunteers will still be able to submit comments but they will only be visible to the volunteer and administrators/organizers on the project. If this setting is disabled, the ability to submit comments will not appear as an option.
Volunteer Experience
The picture below show the volunteer view when logged in and on a project need detail signup page. Number 1 being where the logged in volunteer can enter their comment and sign-up for the need and number 2 being those volunteers already assigned and their comments/contact details (if configured):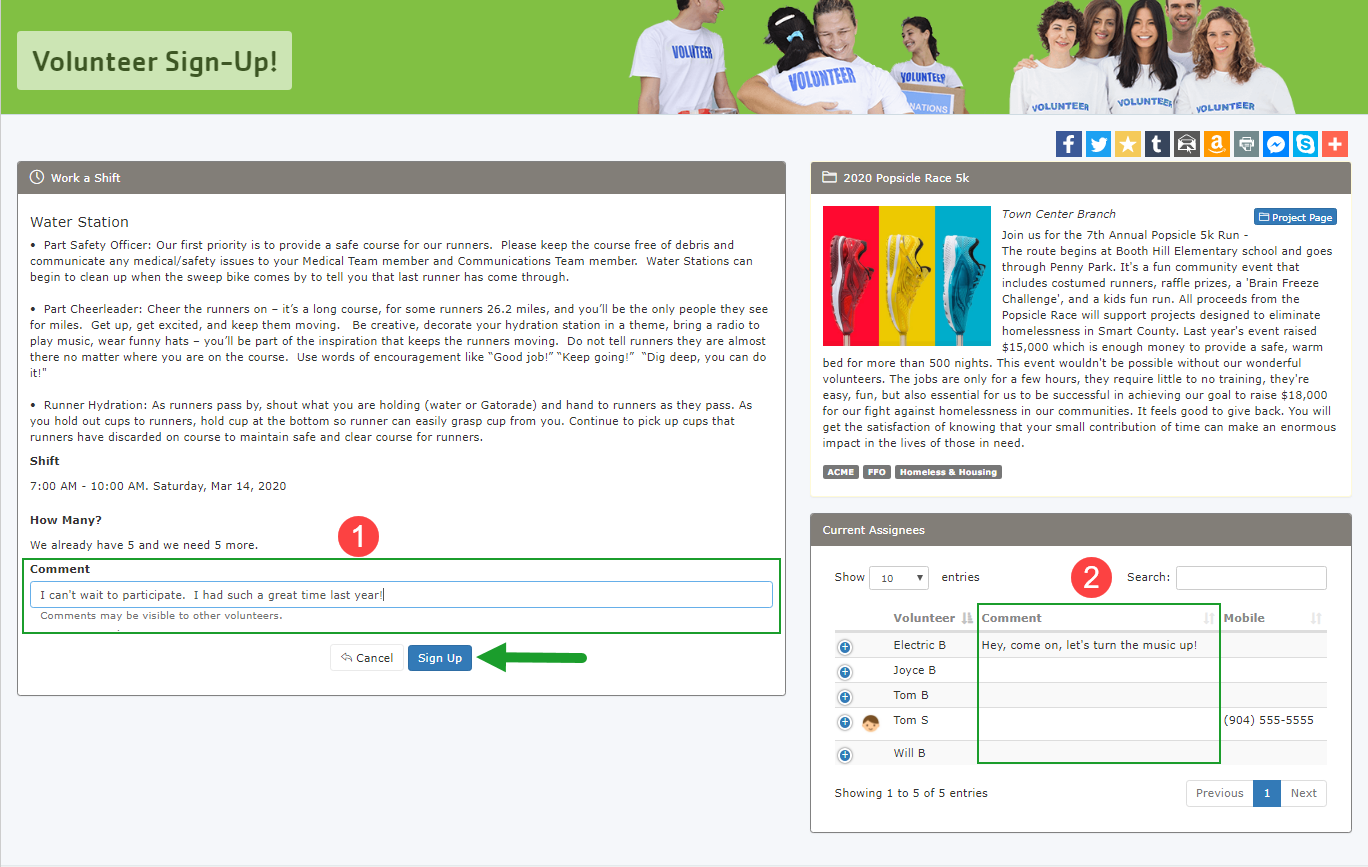 After sign-up a volunteer can edit their comment via their "My Assignment" page for the assignment in question. They can access their assignments via either the Volunteer Dashboard (main page) or from the My Profile page.
From either they just need to click the icon for the assignment in question under the "My Assignments" window: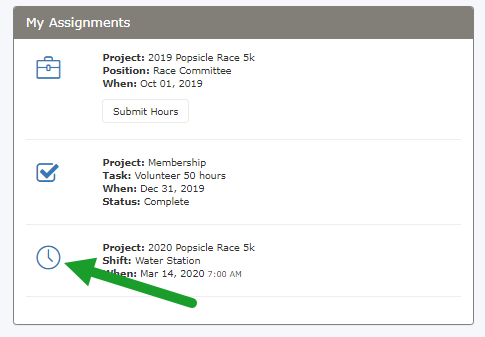 There you will see the details of the assignment along with their comment which can be edited via the pencil icon. It will also include the rest of the volunteers assigned and their comments/contact details (if configured).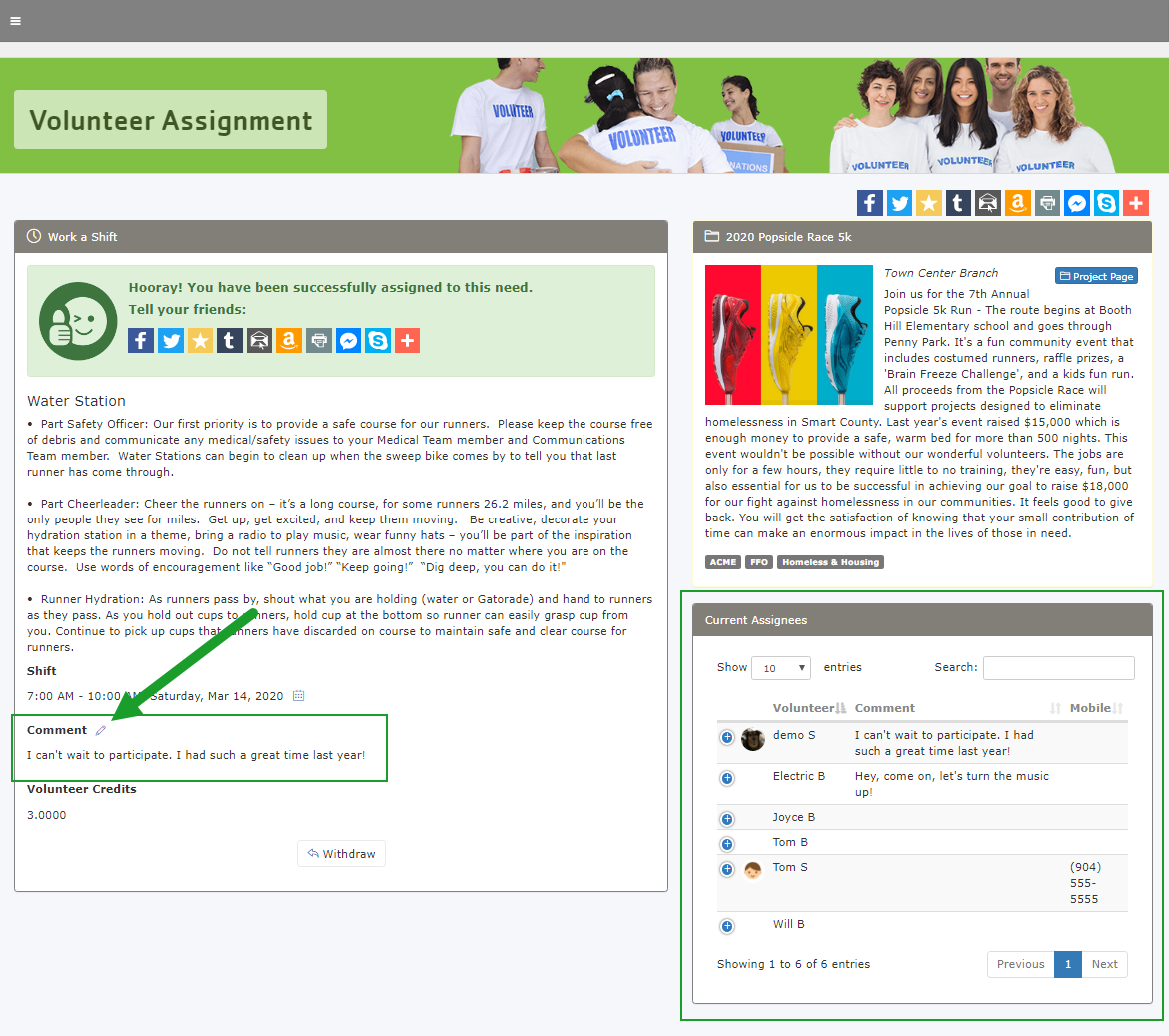 To remove the comment just highlight and remove all the text and click "OK".